Beauty is not skin deep, it comes from the heart.
Be kind to yourself and others.
All Natural Organic Body Butter
Our all natural organic body butter is made with the finest ingredients. It is super moisturizing and a little goes a very long way. It can be custom made to fit any particular skin needs. Scented with pure essential oils, it will pamper your skin and leave it feeling wonderful.
All natural homemade soap
Our soaps are made using all natural organic ingredients. We use both cold process and hot process methods. There is a huge variety of benefits to natural soap. These can be custom ordered to fit your needs and style also. They are wonderfully moisturizing, clean rinsing, and never gum up your soap dish. 
This is one of our prized products. Made with 20 all natural ingredients, this is a magical face experience. It cleans your face, draws impurities out of your skin, nourishes it and will make your skin feel fantastic. Simple to use, just apply a thin layer, let dry, put a warm wet cloth over your face for a few seconds, then gently wipe off and rise your face. Pat dry with a towel and apply a small amount of our body butter for a beautiful finish.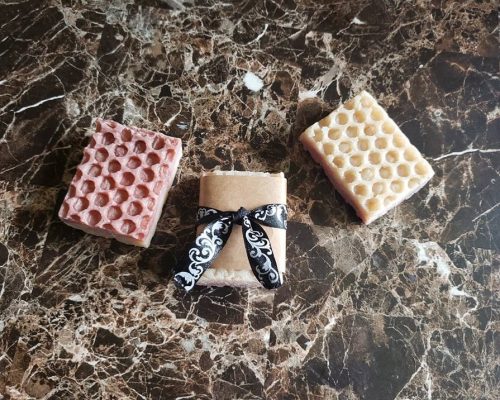 All Natural Home Made Soaps and Beauty Products
All our products are handmade and contain only the best all natural ingredients.Site is under construction and I will be adding features as soon as I can.